OWNER / GROOMER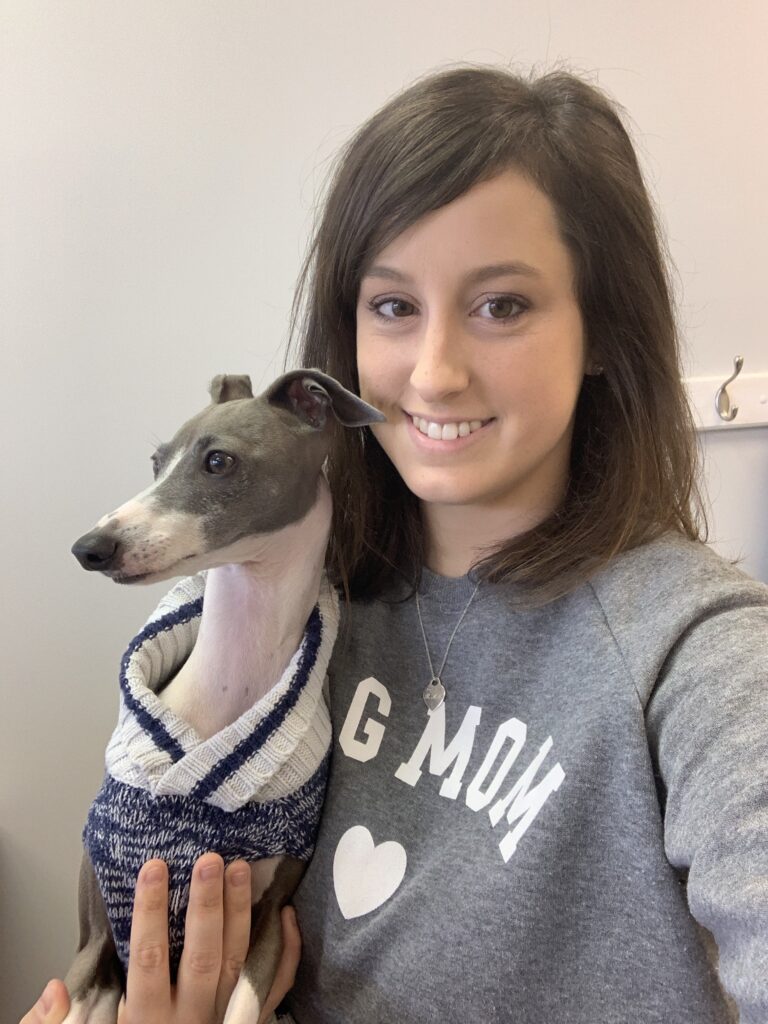 After nearly 9 years of grooming for other businesses, it felt like the right time for me to venture off and run my own grooming salon. My passion has always been animals, but, most of all, dogs. I'm so thankful that I could turn my passion into a career with dog grooming. It may not always be glamorous (getting peed/pooped on/scratched is a regular occurrence) but one look into those puppy dog eyes and a tail wag; it all feels so worth it! I couldn't be happier that I get to work with dogs every day.
It always breaks my heart when I hear of dogs having really bad grooming experiences. Nothing feels better than working with those dogs and seeing the progress they can make. I've dealt with many nervous dogs who have learned to trust me over the years and are so much better at being groomed now. Seeing a dog that used to be terrified now wag their tail when they come in to get a groom is the best feeling for a dog groomer. My goal is to provide the best quality grooms, with your dog's comfort in mind.
You'll see lots of my dog Sully, the face of Bark of the Town, hanging out around the salon. He's an Italian Greyhound and will be glad to steal your attention for some good petting. He is a professional cuddler, Kleenex stealer, food snatcher, high jumper, and full-time nap taker. His life adventures can be followed on Instagram @sullivantheiggy.
I want to welcome all of my customers, past, present, and future to visit me at Bark of the Town in Kilworth-Komoka.